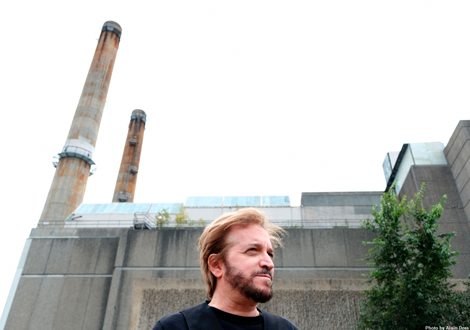 Welcome!
LG Breton is a Montreal-based singer-songwriter; producer and multi-instrumentalist. He has participated on over 45 records and has already given more than 2500 performances of all kinds (stage, TV, radio) in over 20 countries. Both his first solo album, "Consider It Done!" and the "Strings Attached" EP were released to critical acclaim in Canada and abroad. "Unsettled Business", his latest single, is now available and a lot of exciting new music will periodically be released as of Fall 2022!
All solo releases
LG & Friends – Jolie Louise
DESTINY – The new single from LG Breton

Destiny is LG Breton's first release as a solo artist in 4 years. The song was written and produced by Breton himself at G&B Productions' studio in Montreal, Canada.

As it's usually the case with Breton's solo project, and in addition to his vocal parts, LG performs all the instruments on this recording, safe for the drums which are, once again, delivered with style by longtime collaborator, Alain Quirion (aka « Don Quirione »).

The result is an irresistible Pop Funk (almost Disco) track with uplifting lyrics that reflect on how, in our lives, better times almost always follow hardship and how, at times, we'd really like to possess "the key that will unlock the secrets of our destiny"!

Studio colleague and award-winning sound engineer Stéphane Grimm acted as co-mixer with Breton and Richard Addison (Trillium Sounds) brilliantly handled mastering duties.

Destiny is out now and available on all music streaming platforms! Furthermore, it is the first in a string of highly exciting new singles from LG Breton to be periodically released all through 2023… and beyond!

Source: G&B Productions (November 15, 2022)
Interview bookings, etc.: info@lgbreton.com

Strings Attached

5 songs with lyrics that evoke the special ties that are created through our interpersonal relations…

5 songs that feature rich arrangements dominated by string instruments of all kinds…

The Strings Attached EP by LG Breton turns 6 today, February 12!

What's your favorite song on the EP? Did you get to see any of the shows from the Strings Attached Tour (2013-2015)?

You can find more information on this release at the bottom of this page.

Listen to Strings Attached now on your favorite music streaming platform via the following links or buy your physical copy (with bonus track!) directly from our website's Boutique!
Social Media Feeds